New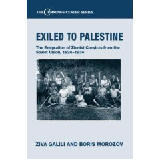 Ziva Galili and Boris Morozov
2004-2005
Educational Reform in Post-Soviet Russia: Legacies and Prospects
edited by Ben Eklof, Larry E. Holmes and Vera Kaplan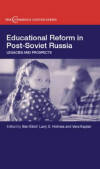 Democracy and Pluralism in Muslim Eurasia, edited by Yaacov Ro'i
Forthcoming 2006
Cripps in Moscow: Diary and Private Papers
Edited by Gabriel Gorodetsky
---

MUSLIM EURASIA
Conflicting Legacies



Edited by Yaacov Ro'i
---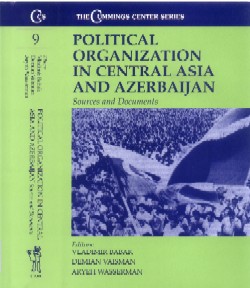 POLITICAL ORGANIZATION IN CENTRAL ASIA AND AZERBAIJAN: Documents and Sources


Edited by Vladimir Babak, Demian Vaisman and Aryeh Wasserman

---
RUSSIA BETWEEN EAST AND WEST: Russian Foreign Policy on the Threshold of the Twenty-First Century


Edited by Gabriel Gorodetsky

---

STALIN AND THE INEVITABLE WAR, 1936-1941




Edited by Silvio Pons

---

SOVIET FOREIGN POLICY, 1917-1991
A Retrospective




Edited by Gabriel Gorodetsky
---
LANGUAGE AND REVOLUTION:
Making Modern Political Identities



Edited by Igal Halfin
---

RUSSIA AT A CROSSROADS
History, Memory and Political Practice



Edited by Nurit Schleifman

---

JEWS AND JEWISH LIFE
IN RUSSIA AND THE SOVIET UNION



Edited by Yaacov Ro'i
---
RUSSIAN JEWS ON THREE CONTINENTS
Emigration and Resettlement



Edited by Noah Lewin-Epstein, Yaacov Ro'i and Paul Ritterband
---
ENVOY TO MOSCOW
Memoirs of an Israeli Ambassador, 1988-92



Aryeh Levin
---

DOCUMENTS ON SOVIET JEWISH EMIGRATION




Edited by Boris Morozov
---

DOCUMENTS ON UKRAINIAN JEWISH IDENTITY AND EMIGRATION, 1944-1990



Edited by Vladimir Khanin


---

DOCUMENTS ON ISRAEL-SOVIET RELATIONS,
1941-53
Part I, 1941- May 1949



DOCUMENTS ON ISRAEL-SOVIET RELATIONS,
1941-53
Part II, May 1949-1953
---

THE 1956 WAR
Collusion and Rivalry in the Middle East



Edited by David Tal


---

EGYPT'S INCOMPLETE REVOLUTION
Lutfi al-Khuli and Nasser's Socialism in the 1960s



Rami Ginat
---

IN PURSUIT OF MILITARY EXCELLENCE
The Evolution of Operational Theory



Shimon Naveh
---
THE CUMMINGS CENTER FOR RUSSIAN and EAST EUROPEAN STUDIES is Tel Aviv University's main framework for research, study, documentation and publication relating to the history and current affairs of Russia, the former Soviet republics and Eastern Europe. The Center was established in 1971 to promote research and contribute to a fuller knowledge of the region. It provides opportunities for dialogue between the Russian and Western academic communities through joint projects, international symposia, seminars, roundtables and publications.
THE CUMMINGS CENTER SERIES provides a forum for a new generation of historical research based on the opening of Russian sources and channels of information. The Series includes monographs by the Center's faculty, research staff and associated fellows; proceedings of conferences and round-table discussions between leading Western and Russian scholars; and a selection of outstanding Russian archival materials of interest to a wide-ranging public as well as the academic community.
EDITOR-IN-CHIEF
Gabriel Gorodetsky
EDITORIAL BOARD
Michael Confino
Yaacov Ro'i
Nurit Schleifman
Igal Halfin
MANAGING EDITOR
Deena Leventer
The Cummings Center invites authors to submit original manuscripts on relevant topics for consideration to:
The Editor
Cummings Center Series
Cummings Center for Russian and East European Studies
Tel Aviv University
Ramat Aviv, Israel 69978
Tel: 972-3-6409608; Fax: 972-3-6409721
E-mail: deenal@post.tau.ac.il
Guidelines supplied upon request.