Welcome to the Home Page of Pinhas Alpert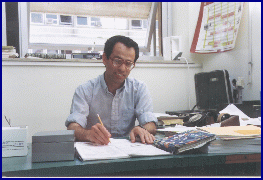 A Little About Me...
Dr. Pinhas Alpert, Professor Emeritus in Atmospheric Sciences,
My Office Phone is: 972-(0)3-6407380
My Fax is: 972-(0)3-6409282
Cellular: 972-(0)52-6088364
My E-mail is: pinhas@post.tau.ac.il

Date and place of birth: Sept. 28, 1949, Jerusalem
Married with Rachel (+8) and lives in Moshav Bet-Gamliel
---
Picture from the ceremony (receiving the medal) JPEG FILE
For my publication please press HERE
Books:

Book on the Factor Separation Method, 2011 PDF FILE

Book on "Rain and Wind"- on Meteorology and Weather in Jewish tradition and modern science (in Hebrew), 2009 WORD FILE

"Diary of a MUCHTAR in Jerusalem, The History of the Beit Yisrael Neighborhood and its Surroundings in the Writings of Rabbi Moshe Yekutiel Alpert (1938-1952)" (in Hebrew), Editors Pinhas Alpert, Dotan Goren, Bar-Ilan Univ. Publications, 418pp, published, Nov 2013.

P. Alpert, "Pinhas' Treasures, Part I: Perspectives on weekly Torah portions; Bereshit & Shmot", Osher Publishers, Kiryat-Gat, 168 pp, 2019. (In Hebrew- Title: Ozerot Pinhas, Part I: Iyunim B'Parashat Hashavua, Bereshit-Shmot)
Patents:
Messer Yaron H., Alpert P., Zinevich A. and Goldshtein O., Monitoring and mapping of atmospheric phenomena, WIPO Patent Application WO/2007/007312, 2006
David N., Alpert P. and Messer-Yaron H., System and method for identifying a hydrometeor, WO 2013124853 A1, 2013
Messer-Yaron H., David N., Cohen O., Alpert P., Methos, system and computer program product for generating a two dimensional fog map from cellular communication network information, Application Number: 62474724, Confirmation Number: 4421, Attorney Docket Number: 9006-USP, Receipt Date: 22-MAR-2017
Courses:
Dynamic Meteorology Course Description (in Hebrew) PDF FILE
Introduction to Boundary Layer Meteorology,

Introduction to Atmospheric Physics
Interviews:
Some Recent Invited Lectures:
Newspapers Articles:
Education:
B.Sc. - 1967-1970, Hebrew University of Jerusalem; Mathematics-Physics and Computer Sciences
M.Sc. - 1970-1972, Hebrew University of Jerusalem; Physics-Elecrooptics
Ph.D. - 1977-1980, Hebrew University of Jerusalem; Meteorology
Post-Doc - 1980-1982, Harvard Univ., Cambridge, MA. USA
Academic and Professional Experience:
1972-1977 - Israel Defence Forces, Forecasting, Major.
1977-1980 - Hebrew University of Jerusalem, Meteorology, Instructor
1980-1982 - Harvard University, Cambridge Mass. USA. Dynamic Meteorology, Post-doctoral
1982-1986 - Tel Aviv University, Geophysics & Planetary Sci., Lecturer
Feb.-July 1983, The University of Oklahoma, Norman, OK, USA. Meteorology (CIMMS), Post-doctoral Fellow
Dec. 1986 - June 1987, NASA - Goddard Space Flight Center, Maryland, USA Laboratory for Atmospheres, Visiting Scientist
1987-1992 - Tel Aviv University, Geophysics, Senior Lecturer
June-Sept. 1987 - Reading University, Reading, England, Meteorology, Visiting Scientist
July-Sept 1992 - Penn-State University, University Park, USA, Meteorology Visiting Scientist
1993-1997 - Tel Aviv University, Geophysics, Associate Prof.
1995-1997 - NASA - Goddard, Data Assimilation Office, NRC Senior associate
1998-present - Tel Aviv University, Geophysics, Professor
2006-2008 - Tel Aviv University, Geophysics, Head
2008-2013 Tel Aviv University, The Porter School for Environmental Studies, Head
2019-present - Tel Aviv University, Geophysics, Professor Emeritus
Membership in Professional Societies:
1978-1980 - American Meteorological Society - Student Member
1978-present - Israel Meteorological Society
1981-present - American Meteorological Society - Member
1988-present - European Geophysical Society.
1991-2006 - Council Member of the Israel Meteorological Society.
1994-1998 - Royal Meteorological Society
Membership in International Committees:
1992, Organizing Committee of Yale Mintz Memorial Symposium
1993-97, Vice-Chairman for the "Mediterranean Cyclone Project - Steering Group" of the World Meteorological Organization MCP-SG/WMO
1995, Organizing Committee of Jehuda Neumann Memorial Symposium
1996-7, Organizing Committee of WMO International Symposium on Cyclones in the Mediterranean
1997- Coordinator of Israel Space Agency for NASA EOSDIS Node
1998-2002 NASA TOMS Science Team
1999, Organizing Committee of 2nd Gentner Symposium on Geoscience
1999-present, Head, Regional Center for NASA EOSDIS in Israel
2000-2005, MEIDEX Cooperating Investigator. MEIDEX= MEditerranean Dust EXperiment; Also the Israeli Astronaut Experiment
2000-2012, MEDEX Steering Committee. MEDEX=MEDiterranean EXperiment WMO/WWRP Project
2001-2012 GLOWA - Jordan River Project, Head in Israel
2004-2010 Israel representative in the European Science Foundation (ESF) project: Mediterranean Climate Variability and Predictability (MEDCLIVAR)
2005-2014 Member of MEDCLIVAR International Steering Committee
2008- Member of the HyMex International Scientific Steering Committee
2010-2011 Member of expert committee nominated by the Israeli Minister of Environmental Protection on Air Pollution Abatement
2010-2012 Member of the international advisory committee to UNEP's Global Environmental Outlook report, GEO-5
Member of the Expert Roster of the United Nations Framework Convention on Climate Change
2007-2013 IEF (Israel Energy Forum) Advisory Committee member
2011- DESERVE Advisory Board
2013-2015 Member of the Steering Committee of the Israel Space Agency
Research Topics:
Atmospheric Dynamics
Climate and Climate Change
Mesoscale Modeling
Numerical Weather Prediction
Aerosols Observations and Modelling Dust and Sea-Salt Forecasting
Collaborations:
NASA/Goddard

Data Assimilation Office
Aerosols: observations and models

NASA EOSDIS Node in Israel- Coordinator by the Israel Space Agency
http://nasa.proj.ac.il/
Florida State University: Monsoon and Mediterranean Cyclones, Dust Modeling
Louvain - la - Neuve, Belgium: Climate Change over S. Israel


We have developed a new method in analyzing atmospheric model simulations entitled "Factor Separation Method". The method is currently used by several groups in US (CSU, Univ. of Washington, NASA), Canada, Belgium, Spain, Israel.
Professional Academic and Awards:
1965- Israel Psalms Champion for youth
1967- The Hebrew University of Jerusalem Distinction Prize
1970- The Hebrew University of Jerusalem Distinction Prize
1974- The Hebrew University of Jerusalem Grant
1975- Goethe Institute, Munchen, Germany Prize
1980-82- Harvard University, Cambridge, MA, USA Fellowship
1982- NATO Advanced Study Institute Grant
1983- The University of Oklahoma, Norman, OK, USA Fellowship
1995-97- NASA/Goddard, Greenbelt, US NRC Senior Associate
1998- American Men and Women of Sciences (AMWS Book)
2003-08- NASA Goddard Flight Center Goddard Fellow
2004- World Jewish Academy of Sciences Honorary Member
2007-09- Board of Governors of Tel-Aviv University Member as the Senate Delegate
2009 World Intellectual Property Organization (WIPO) Medal WIPO Medal, 2009, "for the best invention to predict floods using cellular networks" (with N. David and H. Messer-Yaron)Here is the Certificate
2011-2019 The Mikhael M. Nebenzahl and Amalia Grossberg Chair Professor in Geodynamics
2008-13 Head of Porter School for Environmental Studies, Tel Aviv University
2014- 2000 Outstanding Intellectuals of the 21th Century 8th Edition
2009- Popular Science Award - Best of What's New in the Security topic for our Flood Warning Invention: Here is the popular science's link: http://www.popsci.com/bown/2009/product/flood-warning
2016 Most Influential Paper Award by the American Journal of Climate Change (AJCC) to: Pinhas Alpert, Olga Shvainshtein and Pavel Kishcha for the paper: "AOD trends over megacities based on space monitoring using MODIS and MISR", AJCC, 1, 117-131, 2012.
2018 Recipient of the EGU Bjerknes Medal Award -ceremony & Medal lecture on the EGU General Assembly April 2018
2018 Our study is one of 10 leading curious environmental research in Israel of year 2017 (student doctorant Lee Sever). See: https://www.ynet.co.il/articles/0,7340,L-5170129,00.html
2020 Award of JSIDRE: Our 2014 Springer Book on "Climate Analysis: Regional Atmospheric Processes, in Climate Change Impacts on Basin Agro-Ecosystems", Editors: Selim Kapur and Tsugihiro Watanabe, won the 2020 Award of JSIDRE (Japanese Society of Irrigation, Drainage and Rural Engineering).

---

pinhas@post.tau.ac.il