2nd. Edition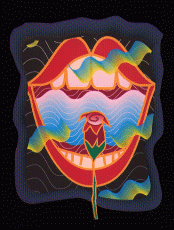 Bad breath (halitosis) is a condition that affects most of us. Bad Breath: Research Perspectives brings together the expert opinions of leading researchers from around the world. It is the first English-language textbook on the subject of bad breath in over 100 years. Dentists, physicians, psychologists and anyone interested in an up-to-date overview of the field will benefit from this state-of-the-art text.
Following the highly successful first edition published on 1996, the second edition of Bad Breath: Research Perspectives, available from March, 1997, offers valuable additional information, including an updated appendix by K. Yaegaki on portable monitors, and the factfile on bad breath recently published by the British Dental Association.
Topics covered include:
The biological basis of oral malodor formation
Oral malodor diagnosis and treatment in the clinic
Role of microorganisms in bad breath
Measurement techniques
Oral malodor and periodontal disease
Nasal and pharyngeal causes of bad breath
Craniofacial anomalies and bad breath
Halitophobia
Psychological factors in self estimation of bad breath
Trimethylaminuria and other causes of bad breath
Industrial research and development of anti-malodor products

"Overall this is an excellent book - thorough and accessible - and a valuable resource for dental and oral hygiene practitioners... Oral malodor is an ongoing concern for many of our patients, and dental schools in their curricula and dentists in their practices should not treat the problem with indifference... This book is a good place to begin to gain appropriate perspective."
Dr. Irwin D. Mandel, Journal of Periodontology, 1997.
"I highly recommend this text. Bad Breath: Research Perspectives has significant value for every dental practitioner who recognizes and treats patients who have halitosis."
J.D. McDowell, Journal of the American Dental Association (JADA), March 1996.
"Bad Breath: Research Perspectives" is a must for those in the field of oral hygiene. The excellence of the volume is attributable to many factors, including the quality of the papers, the status of the research contributors, the scope of the reports and the extensive references, which unify important literature on bad breath into a single location. I commend the editor and contributors on perhaps the first major effort to assemble - in a single book - a comprehensive discussion of bad breath."
M. Pader, Cosmetis & Toiletries, March, 1996.
The Korean edition of Bad Breath - Research Perspectives
"This book opens a window for the reader to look at research and developments in this field... and to realize how much there is still to be learnt about this most interesting of subjects."
M. Druian, The Dentist, July-Aug., 1995.
"This is a welcome volume for many reasons... it brings science to bear on a problem confronting a high proportion of the adults in the world... the first contemporary volume to address the various issues related to human oral malodor."
R.J. Doyle, Journal of Dental Research, Aug., 1995
"It is a novel idea to view oral malodor as a science by itself and the editor needs to be given a big hand for his attempt. This book should find its place in all postgraduate medical and dental institutions."
R. Gopakumar, Indian Journal of Dental Research, Oct., 1995
Contents: (with a few links to excerpts from the book)
Preface (Tonzetich)
Chapter 1: Introduction. (Rosenberg)
Chapter 2: The Biological Basis of Oral Malodor Formation. (Kleinberg and Codipilly)
Chapter 3: Strategies to identify the main microbial contributors to oral malodor. (Loesche and De Boever)
Chapter 4: Advances in Mouth Odor Research. (Niles and Gaffar)
Chapter 5: Association of Diamines with Oral Malodor. (Goldberg, Kozlovsky, and Rosenberg)
Chapter 6: Oral Malodor and Periodontal Disease. (Yaegaki)
Chapter 7: Relationship of Oral Malodor and Periodontotitis. (McCulloch and Bosy)
Chapter 8: Oral Malodor in the General Population of Japan. (Miyazaki, Sakao, Katoh and Takehara)
Chapter 9: Experiences of an Israeli Malodor Clinic. (Rosenberg and Leib)
Chapter 10: Non-Oral and Oral Aspects of Oral Malodor. (Preti, Lawley, Hormann, Cowart, Feldman, Lowry, and Young)
Chapter 11: The Otolaryngologist and the Patient with Halitosis. (Finkelstein)
Chapter 12: Halitosis in Patients with Craniofacial Anomalies. (Finkelstein)
Chapter 13: Psychological Factors in Self Assessment of Oral Malodor. (Eli, Baht, and Rosenberg)
Appendix 1: Conference Report: First International Workshop on Oral Malodor. (Rosenberg)
Appendix 2: In Vitro Oral Malodor Assessment. (Markovich, Goldberg, Eli and Rosenberg)

Hardcover (ISBN 965-274-173-6). First published March 1995. Second edition available from Jan. 1997. 275 pages, illustrated, 13 chapters, three appendices, index.
$78 (handling and shipping included). $65 for members of the International Society for Breath Odor Research (to apply for membership to the Society please contact Prof. Mel Rosenberg, via fax: 972-3-6406023 or e-mail (melros@post.tau.ac.il).
For further information:

Telephone: 972-3-6428765; 972-3-6408113
Fax: 972-3-6429865
Email: ramot@post.tau.ac.il