---
Get our Bad Breath Research Newsletter!

---




Daniel van Steenberghe and Mel Rosenberg, editors.
322 pages, 99 illustrations
Published by Leuven University Press, Nov., 1996.
Available from Ramot
This new exciting text covers the Second International Workshop on Oral Malodor held in Belgium in October, 1995. The wealth of data presented (25 state-of-the-art chapters, three consensus reports) makes this book a must for dentists, periodontologists, ENT surgeons, physicians, psychologists, psychiatrists, biochemists, microbiologists and others interested in this absorbing and rapidly-growing field.

The book includes seven chapters on periodontal parameters and volatile sulphur compounds, six chapters dealing with microbiology and breath odors, seven chapters focusing on clinical assessment and detection of breath odor, and four chapters on treatment of bad breath.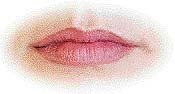 Hardcover (ISBN 965-274-173-6). First published March 1995. Second edition available from Jan. 1997. 275 pages, illustrated, 13 chapters, three appendices, index.
$80 (handling and shipping included). $70 for members of the International Society for Breath Odor Research (to apply for membership to the Society please contact Prof. Mel Rosenberg, via fax: 972-3-6406023 or e-mail (melros@post.tau.ac.il).

For further information:

Telephone: 972-3-6428765; 972-3-6408113
Fax: 972-3-6429865
Email: ramot@post.tau.ac.il