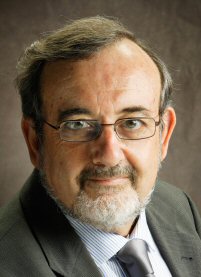 Emanuel Krasovsky, pianist
(for more publicity pictures click here)
(photo Vaidman Krasovsky duo)
He is a brilliant musician, serious, dedicated and possessed of true communicative gifts.
Leonard Bernstein
Professor (emeritus) of piano and chamber music, the Buchmann-Mehta School of Music, Tel Aviv University. Served as chairman of piano department and as deputy director of the School.
Member of the teaching faculty, the Barenboim-Said Academy, Berlin (2018-2020).
Co-founder (1991), artisitic director and faculty member, the annual Tel-Hai Intenational Piano Master Classes in Israel.
Faculty, International Keyboard Institute and Festival, New York (since 2007).
Born in Vilnius, Lithuania. Studied at the conservatory there (with Jurgis Karnavičius), the Rubin Academy of Music, Tel Aviv University (with Mindru Katz), and the Juilliard School in New York (with Ilona Kabos, Guido Agosti, and Ania Dorfmann), where earned B. Mus., M. Mus., and DMA degrees. Also worked with Aube Tzerko at Aspen Festival.
Among his prizes, the Gina Bachauer memorial award, first prize at New York Piano Teachers' Congress international competition, International Bach Society, and others.
Appeared as soloist with Israel Philharmonic Orchestra under Leonard Bernstein, Carlo Rizzi, Sidney Harth, and other conductors as well as with all the other orchestras in the country. Was heard in recital in the framework of Israel Festival, at the Metropolitan Museum of Art and the Weill Recital Hall in New York, and in many European cities. In celebration of Schubert's birth bicentennial, performed the composer's last three sonatas in Tel Aviv as well as in Denmark, Germany, Finland, and Hungary to enthusiastic reviews. (E.K. performing the Schubert Sonata in A, D.959)
Has appeared in chamber-music recitals in Israel, Europe, USA, and the Far East with violinist Isaac Stern, cellists Natalia Gutman and Yehuda Hanani, soprano Ileana Cotrubas, flutist Istvan Matuz, among others; performs regularly with violinist Vera Vaidman. Among the international chamber-music festivals he took part in: Kfar Blum Festival in Israel, Esbjerg Festival in Denmark, Gotland and "Sommarmusik pa Naset" chamber music festivals in Sweden, St. Cyprien Festival in France, Dino Ciani festival in Italy,and others.
Was co-founder and director of the semi-annual chamber-music festival in Zichron Yaacov, Israel.
Has taught and conducted master classes at Conservatoire Superieur National in Paris, The Juilliard School, Manhattan School of Music, and International Keyboard Institute and Festival in New York, the Colburn School in Los Angeles, the Piano Texas International Academy and Festival in Fort Worth, the Queen Sofia Superior School of Music in Madrid, London's Guildhall School, Royal College of Music and Royal Academy of Music as well as the Oxford Piano Festival, the Moscow Tchaikovsky Conservatory and Gnessin Music Academy, the Rimsky-Korsakov Conservatory in St. Petersburg ("International Conservatory Week" 2011), the Ferenc Liszt Academy of Music in Budapest, Berlin's Hochschule der Kunste (HdK) in the framework of European Piano Forum 2001, the Freiburg Hochschule fuer Musik, the Hong Kong Academy for Performing Arts, the 2015 Seoul National University International Piano Academy, the Wuyishan International Piano Festival, China, the Royal Music Academy in Copenhagen, the Royal Music College in Stockholm, the Sibelius Academy in Helsinki and Turku Conservatory (Finland), Australian National University in Canberra, Oberlin and Smith Colleges, University of Cincinnati College-Conservatory of Music, Hamline International Piano Institute (USA), Krakow (Poland) Summer Academy of Music, the Lithuanian State Academy of Music in Vilnius, the Edward Aldwell Center, Jerusalem, the Vienna, Rotterdam, Novi Sad (Serbia), Tbilisi and Bologna conservatories, Music Academy of the Zagreb University (Croatia), Accademia Dino Ciani in Cortina d'Ampezzo, Italy, Academie Internationale d'Ete de Nice, France, Primavera Pianistica in Belgium, the Coimbra (Portugal) International Piano Academy "Aquiles Delle Vigne", Encontro Internacional de Piano de Sardoal (also in Portugal), the summer music seminar in Debrecen, Hungary, and the CCM Prague International Piano Institute. For 16 consecutive summers taught at International Summer Academy in Suolahti, Finland. Also taught and performed in Finland at the Mantta Festival and the Youth Piano Academy. His master class at the Yamaha Center in New York - in the framework of the International Keyboard Institute and Festival (20 July, 2011) - was broadcast in live stream on the Internet.
Served on the juries of numerous international competitions: Arthur Rubinstein in Tel Aviv; Leeds; Esther Honens in Calgary, Canada; AXA Dublin; Maj Lind in Helsinki, Finland; Cesar Franck Competition in Brussels (as jury president); Tbilisi, Georgia; Paderewski in Bydgoszcz, Poland; Bremen; in USA: Oberlin; Boesendorfer/Schimmel; the AMSA World Piano Competition in Cincinnati (in 2000, as jury chairman); the Rosalyn Tureck International Bach Competition for Young Pianists, New York; the New York Piano Teachers' Congress competition; Jose Iturbi in Valencia, Spain; Vladimir Horowitz competition and Mykola Lysenko competition in Kiev; Isidor Bajić Memorial in Novi Sad (Serbia); Takamatsu (Japan); the Konzerteum in Greece (2000, 2001, and 2002 jury president); the Senigallia, Pinerolo (Italy), Canberra (Australia), and others. A number of his students have won prizes in international contests and are pursuing illustrious performing and teaching careers the world over. (Among them: two recipients of the Avery Fisher Career Award; two others -- winners of the Young Concert Artists International Auditions in New York; several prizewinners in such international competitions as the Queen Elisabeth in Brussels, Beethoven in Bonn, Sydney, Honens in Calgary, and Dublin, among others.) His former students can be found on teaching faculties of the Juilliard and Manhattan Schools in New York City, University of Cincinnati College-Conservatory of Music, Colburn School in Los Angeles, Bard College, NY, Paris Conservatory, Jerusalem Academy of Music and Dance.
In June 2015, served on an International Committee for Evaluation of the Music and Musicology Study Programs in Israel, convened by the country's Council for Higher Education.
His articles on musical subjects have been featured in The New York Times, International Herald Tribune, The Jerusalem Post, Musical Times of London, The Piano Quarterly, the Carnegie Hall Playbill, and other publications. His article appeared in Remembering Horowitz, 125 Pianists Recall a Legend, published by Schirmer Books in New York.
Fax: + 972 3 5255736
email: emanuel.krasovsky@gmail.com
Recordings:
Romantic Strings

, with violinist

Vera Vaidman

. Works by Tchaikovsky, Schubert, Dvorak, and Kreisler. A compact disc.
From Press Reviews:
KRASOVSKY DISPLAYS BRILLIANT PIANISM (headline)

...The fingers, very nearly blameless throughout a taxing program, were not merely stainless-steel pistons, but were connected to a brain and at the service of a musical sensibility. That sensibility easily embraced works as different as a Shostakovich Prelude and Fugue in D minor (Op. 87, No. 24), Schoenberg's Three Pieces (Op. 11) and Chopin's Sonata in B minor (Op. 58). The New York Times
...In the Beethoven ["Les adieux" Sonata], Krasovsky coupled fine attention to detail with an overall conception in such a way as to make one almost forget the ring of past performances of this work. ... I have heard no performance of the Schumann [Symphonic Etudes] quite so close to the recorded one by the late Dame Myra Hess. ... Schoenberg's Three Pieces, Opus 11, provided the most consisitent example of his ability to realize the proverbial combination of heart, mind and fingers. ... In short, Emanuel Krasovsky is what is known as "pianist's pianist". The Washington Post

...In Schubert [Moments musicaux], it was the intensely delicate and lovingly mellow revelation of Schubert's lyricism which immediately captured our sympathetic attention. The music sang with Schubert's painful melody and harmony, coming from within and reaching us with touching directness.The Jerusalem Post
At the Borsensaal in Mannheim's music school, during the performance by Israeli pianist Emanuel Krasovsky, some listeners were spontaneously transformed and enchanted by the authenticity of his playing, by a process that is most precious and rare in the history of piano interpretation: the creation of a dialogue between the artist and the composer, the attainment of a tone which sensitive listeners call the Schubert tone without being able to explain exactly what it means. Rheinpfalz

...The guest was Emanuel Krasovsky, a pianist, professor at the Rubin Academy in Tel Aviv, and internationally appreciated virtuoso and pedagogue. In his interpretation of Schubert's last three piano sonatas, the sensitivity and understanding of his playing could only be described as prodigious. Mannheimer Morgen