Academic Programs

Qualified English-speaking undergraduate students may apply for Tel Aviv University's academically diverse one-year, one-semester, or summer session tracks through the Overseas Student Program.

These tracks have been designed for full-time students who are about to enter or are currently enrolled in a bachelor's degree program. In some instances, students who have just completed a bachelor's degree are eligible for participation.

June high school graduates who have been admitted to a university outside Israel but wish to study in Israel for the freshman year are eligible for programs beginning in the fall, as well as for the summer session. Mid-year high school graduates may apply for admission to the spring semester program.

All courses in the Overseas Student Program are taught in English by members of Tel Aviv University's outstanding faculty, and are designed to qualify for full credit at North American Universities.
Students in the one-year and one-semester programs are required to attend the Intensive Hebrew Language Program (Ulpan) prior to the start of their semester studies. Only students who demonstrate proficiency in Hebrew by passing a written exam are exempt. Hebrew language instruction may be continued during the semester as a part of the student's course load (not to the exclusion of participation in the ulpan prior to the semester).
In addition to the Overseas Student Program courses, students may attend some regular departmental courses at Tel Aviv University. Qualified students with proven proficiency in Hebrew may attend courses taught in Hebrew provided that the prerequisites of each course are met and the department's permission is granted. Arrangements for attendance in Tel Aviv University departmental courses are made after admission to the Overseas Student Program has been approved.
One-Year Program
Undergraduate students who meet admissions standards and wish to study in Israel for one year may spend two consecutive semesters at Tel Aviv University in a rigorous program of study. Entering college freshman are eligible for this program. In order to gain the maximum benefit of the program and the experience of living in Israel, we recommend that students enroll for a full year.
top
One-Semester Program
The Overseas Student Program provides students who cannot leave their home universities for the full year with the option of spending a single semester at Tel Aviv University. One-semester students may choose to enroll in either the fall or spring semester. Length of each Semester is 11 weeks, and courses meet for 4 hours per week. Students should consult their home university's calendar when making that choice, no early departure is permitted.
top
Summer Programs
The school's exciting summer programs offer undergraduate and graduate Students alike the opportunity to learn Hebrew and enroll in exciting courses that deal with contemporary issues shaping the Middle East and the world.
Students are given the option of: studying Hebrew, participating in challenging and contemporary courses, or both!
Track 1
Students enroll in 2 classes for 3 academic credits per course (6 total).
The two academic courses scheduled to be offered in the Summer of 2008 are:

In the Shadow of the Palestinian Israeli Conflict: Peace processes, Mediations, Peace keeping and Threats
Dr. Amos Nadan
Islam Terror and Politics in the Middle East
Dr. Meir Litvak
Track 2
Students enroll in a special 4 week Intensive Hebrew course for a total of 3 academic credits.
The course offers a variety of proficiency levels and is intended to help students gain or improve Hebrew language skills.

Combined Track - Courses + Language
By completing both track 1 and 2 consecutively, students earn a total of 9 academic credits.

Environmental Studies Intensive Course Starting in Summer 2008
ISRAEL'S WATER: ENVIRONMENTAL PERSPECTIVES FROM THE MEDITERRANEAN TO THE RED SEA (6 credits)
Course Description
With the sea to the west, coral reefs to the south, waterfalls in the north and a freshwater system throughout, Israel's environment is deeply affected by issues of water use and conservation. Water supply, marine conservation, river rehabilitation and coastal management are only some of the water-related issues that have huge implications for the country's already fragile environment. Moreover, water in the Middle East is no longer just an environmental concern but also a fraught political issue, as allocation of water resources and wastewater treatment develop into additional sources of conflict between Israel and its neighboring countries.
The Porter School's summer course in environmental will take place from 15 June - 6 July 2008 and will offer 6 academic credits to participating students. Three weeks of classes and field trips to the Mediterranean Sea, Sea of Galilee, Dead Sea, Ein Gedi and the Red Sea in Eilat will give participants a thorough introduction to the state of Israel's environment with an emphasis on its freshwater and marine water systems. The course will be interdisciplinary in nature, taking students through the various elements (including, amongst others, ecological, ethical, political, and legal) that form the backdrop to environmental tensions in the region.
The Israel Summer Course is organized by the Porter School of Environmental Studies (PSES) at Tel Aviv University together with the Overseas Program at TAU. PSES is Israel's only interdisciplinary environmental graduate school, running masters, doctoral and post-doctoral programs aimed at advancing excellence in environmental teaching and research through the diversity of disciplines that impact on the environment (www.environment.tau.ac.il).
Amongst the classes being offered are:
Environment and Health
The Climate Crisis and the Middle East: a view from the social sciences
Plants, Water and Salt
Geographic Information Systems and their Applications in Environmental Management
Wastewater Engineering: Characteristics, treatment, reuse and concerns
The Dead Sea and the Sea of Galilee: Geology and Global Climate Change
Water Contamination in Israel
Water Law Around the World and in Israel
Energy for a Sustainable Future
The Tragedy of the Commons: A View on Water
The Northern Red Sea Reefs: An ecosystem at the edge of global coral distribution
Point Source Pollution: Effects on the Mediterranean stream ecosystem
Pre-requisites: Students pursuing an undergraduate degree who have completed at least an introductory course in environmental studies are welcome to apply. Credit will be given through the Tel Aviv University Overseas Program.
Dates (Summer 2008)
| | |
| --- | --- |
| Academic Courses (Track 1: 6 credits) | June 16 - July 17 |
| Short Summer Ulpan (Track 2: 3 credits) | July 29 - August 28 |
| Combined Track (Tracks 1+2: 9 credits) | June 16 - August 28 |
| Environmental Studies (PSES) (6 credits) | June 15 - July 6 |
Intensive Hebrew Language Program (Ulpan)
Participation in a pre-semester Intensive Hebrew Language Program (Ulpan) is mandatory for all students in the one-year or one-semester program. Students who demonstrate proficiency in the Hebrew language, based upon the results of an exam administered by the Office of Academic Affairs in the United States or Canada, may be exempt from participation. The Ulpan offers transfer credit and is conducted prior to the beginning of each semester.
top
M.A. Program Middle Eastern History
The M.A. Program in Middle Eastern History, taught in English, is conducted under the auspices of the Department of Middle Eastern and African History in cooperation with the Overseas Student Program.
The program is designed for English-speaking students who have completed an undergraduate degree in Middle Eastern History or a related field. Nine seminars, Hebrew and Arabic language studies and a thesis are required for the M.A.
top
Credit and Semester Course Load
Students are required to participate each semester in courses that grant a minimum of 15 credits. This requirement will be satisfied by taking five courses per semester. The Ulpan, taken prior to the semester, grants an additional six credits.
It is strongly recommended that students meet with their home university advisors early in the application process in order to review the courses they intend to take at TAU and determine how the credits earned abroad will apply to degree requirements at home. It is also suggested that students receive pre-approval for more courses than they plan to attend. This allows for more latitude in making final course selections in Israel (in the event of scheduling conflicts or course cancellations).
top
Registration to Courses
Students register to courses at The School for Overses Students, during the first week for each semester. No registration for specific courses is required. Students who have reached an advanced level of Hebrew and have an interest in courses at the regular University may make this known to the Academic Office and register on special forms.
Students enrolling in regular university courses should bear in mind that these are scheduled for a 14-week semester followed by an exam period, rather than the 11-week OSP semester. There are no provisions made for early departure.
top
Grading System
The following is the grading system of The School for Overseas Students at Tel Aviv University:

A+ = 97-100
A = 93-96
A- = 90-92
B+ = 87-89
B = 83-86
B- = 80-82
C+ = 77-79
C = 73-76
C- = 70-72
D+ = 67-69
D = 63-66
D- = 60-62
F = 59-and under
top
Students may register for one course on a Pass/Fail basis. Students are required to choose the desired grading system within the first five weeks of attendance and to report this decision to the academic office of the School for Overseas Students.
Universities have differing policies about the acceptance of Pass/Fail grades. Students must consult with their home university advisors regarding the acceptance of Pass/Fail grades in regards to letter grades. Once a Pass/Fail grade is entered into the student's record, it cannot be changed to a letter grade and vice versa.
A Pass grade indicates D or higher level work. In the event that a student does A level work, that letter grade will appear on the transcript instead of a Pass grade.
Students who are registered to more than 5 courses are entitled to drop any course for which they originally registered, up to two weeks from the beginning of the course. Such a course will not be recorded on the transcript. A course dropped after the three weeks is recorded on the final transcript as a withdrawal (W). A course dropped during the last five weeks of the semester is recorded on the transcript as a withdrawal with failure (W/F).
top
Students who fail to complete any of the course requirements (papers, exams. etc.) during the period of instruction have an incomplete (INC) grade recorded on the transcript. In special cases and if the instructor agrees, a student may complete the course requirements after the semester. The Incomplete grade is later changed accordingly. The time limit for satisfactory completion of course requirements is:
Summer Session - September 15
Autumn/Fall Semester - February 28
Spring Semester - September 30
In no case is the time limit extended. Thereafter, the grade of F is automatically recorded.
Students are strongly urged to complete all course work on time. If papers are handed in late or exams are not taken on time, students risk the chance that the professor will be off-campus and unable to review the work until the start of the next semester. The issuance of transcripts may be substantially delayed and grades may not arrive at the home university until well into the following semester. As a result, re-enrollment at the home university or even graduation may be delayed
top
Transcript Requests
Cost: $12US for each official transcript. Please note that each original transcript for pre-1990 students is $30US.

1. First official transcript is sent to student's university free of charge. and an unofficial copy is sent automatically to the student's home address.

2. Requests and payments for additional transcripts should be done in
the office of academic affairs in your country of origin.

Students from home schools NOT located in the United States or Canada should request their transcripts from the office in Tel Aviv; payment there may be made in cash only NIS or USD.
top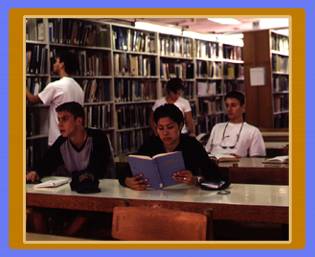 ---