Marcelo Dascal
Endangered Languages
First, as scientists.

As scientists, we should:

acknowledge the scientific importance of the multiplicity and diversity of languages.
Intensify and expand research in as many languages as possible.
Initiate and support worldwide efforts to help endangered languages.
Some such initiatives are already operative, and accessible through the Net. For example:

International Initiatives

The Foundation for Endangered Languages (Bristol, England).
International Clearing House for Endangered Languages (University of Tokyo).
Terralingua (Michigan, U.S.A.).
Language Documentation Urgency List (University of Munich, Germany).
I would like to stress once more the urgency of these tasks. Languages are
dying faster than field-linguists graduate from universities.
We must find a way to speed up the training of, say, 'linguistic technicians' to perform at least the required preliminary work of documentation.
I think the native speakers of the endangered languages are the best candidates for this. Universities in the vicinity of such languages should be the site of such programs - and they should be helped by other universities and by UNESCO.

In addition, we should:

Provide linguistic expertise to create writing systems for endangered languages.
Create training programs for linguists - preferably natives - for urgent documentation needs.
Bring the issues to the attention of the media.
etc...
At the Lester and Sally Entin Faculty of Humanities, we are doing a lot of research and teaching in many languages -- including "exotic" and "extinct" languages. This is not enough, to be sure, and more must be done, but here is -- briefly -- a list of what we do.

what are we doing at the Faculty of Humanities?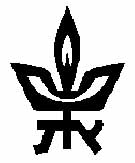 Naturally, we have a strong interest in Hebrew and its close
relatives, the Semitic family of languages.

Department of Hebrew and Semitic Languages

Hebrew Linguistics
Ancient Hebrew
Mishnaic Hebrew
Medieval Hebrew

Semitic Linguistics
Ge'ez
Amharic
Syriac
Akkadian
Phoenician
Aramaic

Arabic and other Middle-Eastern and African languages also deserve
special attention.

Department of History of the Middle East and Africa
Literary Arabic
Persian
Turkish
Afrikaans
Amharic

Department of Arabic Language and Literature
Classical Arabic
Modern Arabic
Judeo Arabic

Other ancient and classical languages are investigated and studied
as well .

Department of Archaeology and Cultures of Ancient East
Hittite
Akkadian
Ugaritic
Egyptian
Tammud

Modern languages studied and used at our Faculty include major Western European languages,

Department of Classics
Department of English Literature
Institute of German History
Department of French Language and Literature
Conversational French
French for Business

Department of Linguistics
African Languages
Roman Languages
Slavic Languages
Jewish Languages
English
Hebrew
Hungarian

Eastern European and Asiatic languages,

The Cummings Center for Russian and East European Studies
Russian
Ukrainian
Byelorussian
Azeri
Uzbek
Kazakh
Georgian
Kyrgyz
Turkish
Persian
English
German
French
Romanian
Hungarian
Arabic

and modern (as well as classical) East Asian languages.

Department of East Asian Studies
Sanskrit
Classical Chinese (Mandarin)
Japanese

And we reserve a special place, in the heart as well as in the classrooms to the preservation of the Jewish languages other than Hebrew.

Department of General Studies
We have a special Division in charge of foreign language teaching, with a rapidly expanding number of language courses.

Division of Foreign Languages
English
Italian
German
Dutch
Yiddish
Japanese
Chinese
Spanish
Spoken Arabic
Portuguese
French
Russian
Israeli Sign Language

In addition, our School of Education participates in the planning of language policy in Israel (an international conference on language policy was convened recently by our researchers together with those of Bar-Ilan University), as well as in research on language acquisition, together with the department of linguistics, which also -- of course -- investigates general linguistics.

Furthermore, individual researchers deal with a variety of "exotic" languages.

Individual researchers also perform research on languages such as
Syriac
Berber Languages
Various dialects of Aramaic
Chadic Languages
Gothic
Bantu Languages
Middle Persian (Pahlavi)
Ge'ez
Inscriptional South Arabian (Sabaean dialect)
Classical New Persian
Classical Georgian
Classical Armenian
Balkanic Languages

In fact, practically all of our departments and research institutes deal in one way or another with languages.

Other departments requiring specific language abilities
Philosophy
Talmud
Jewish History
Bible
Jewish Philosophy
Comparative Literature
General History
etc...

I may have omitted some languages, but the total number I have in this quick survey is no less than .....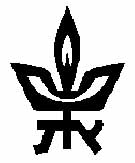 Total of 57 DIFFERENT LANGUAGES

---