The connection goes ways back.

---
Our family is rather small, with few aunts and uncles and cousins. And these friends were about as close to family as you can get. My father and the father of the friend who enlisted our aid were stationed together in the U.S. Army during part of World War II (before my father was sent overseas for the final push in Europe).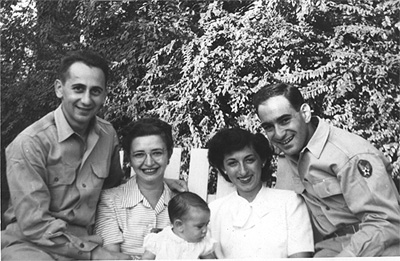 The friendship established between my parents and hers (even before my sister, the fifth person in the photo, was born) was maintained, over the distance of a few hundred miles (not really much), while we were growing up, and has, to a certain, though limited, extent, continued into the next generation as well. Quite a bit of our family lore is connected to this relationship - including certain gastronomic favorites.


---

Go to: On finding a turtle's voice.